Sponsorship Opportunities
You are kindly invited to financially support the ACA 2016 Symposium program through the Sponsorship Plan described below. Sponsors will gain exposure to over 100 international and national specialists in aerospace controls including many Canadian and Québécois students. A range of privileges will be granted to sponsors depending on the chosen sponsorship level, from bronze to diamond.
The 20th IFAC International Symposium on Automatic Control in Aerospace, ACA 2016, to be held in Sherbrooke (Québec) on 21-25 August 2016 (ACA2016.ngcaerospace.com), will be hosted by NGC Aerospace. Past symposia took place in St-Petersburg (Russia, 2004), Toulouse (France, 2007), Nara (Japan, 2010) and WÜrzburg (Germany, 2013). The special emphasis of this year's symposium will be on favouring the participation of students with a reduced registration fee and three student best-paper awards.
Download the Sponsorship Plan: ACA2016-SponsorshipOpportunities.pdf.
All logos are property of their respective owners.
DIAMOND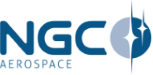 PLATINIUM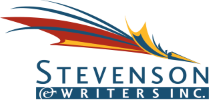 GOLD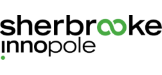 SILVER



BRONZE