Accommodation
At the symposium venue: Delta Sherbrooke Hotel & Conference Centre
A block of 80 rooms at special rates is reserved at the Delta Sherbrooke for ACA2016 Symposium.
Special rates are 129 CAD for Standard Rooms and +50 CAD for Suite Rooms.
Deadline date for special rates: August 5th, 2016. After this date, the block of rooms will be released and room availability as well as the special rate are no longer guaranteed.
Reservation through Delta Registration Site: After registration to the conference, you must also make the reservation for your hotel room directly with the Delta Hotel. Please use the link provided with Firefox or Internet Explorer browser. The Delta Registration Site does not work in Google Chrome. You will then get your booking confirmation number. If you want to extend your stay beyond the conference dates (i.e. for 19-20 Aug. and/or 26-27 Aug.), you must, in addition, follow the instructions below, using your booking confirmation number.
Extend your stay at special rates: If you wish to book a room for check-in beyond the conference dates i.e. for August 19-20 and/or August 26-27 at the same special rates, your must first make your booking for the regular conference dates using the information in the above paragraph. Once you have done that and obtained your booking confirmation number, send an email to dhr.yscdr.reservations@deltahotels.com. Make sure to specify your booking confirmation number, group id "ifac aca 2016" and group code "AC3".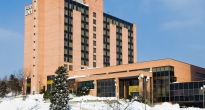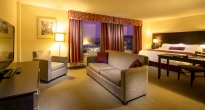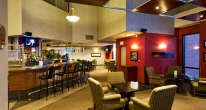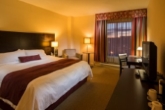 © Delta Sherbrooke Hotel & Conference Centre
Other Accommodation
In Sherbrooke
Nearby Sherbrooke
You will find various B&B's and inns:
Manoir Le Tricorne Inn
(11 km),
Auberge La Chocolatière de Hatley
(15 km),
Manoir Hovey
(16 km), to name a few.