Sherbrooke City
Surrounded by mountains, forests, rivers and lakes, the city of 162 163 residents in 2015 provides an attractive urban setting in the heart of nature. Two rivers run through the city; pedestrian walkways and bicycle paths follow their course. Parks and green spaces that encompass a variety of recreational activities complete the natural environment of the city. Sherbrooke is the administrative center of the Eastern Townships and is the most important economic, political, cultural and institutional center of the region. Two universities are located within the city which has the largest concentration of students in the province of Quebec.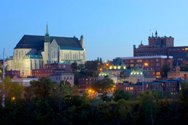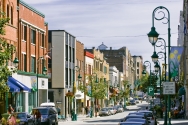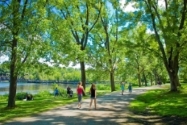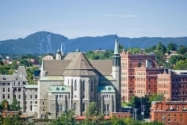 © Destination Sherbrooke
Eastern Townships
You will find in the Eastern Townships landscapes, charming towns and villages, and a large variety of outdoors attractions and activities for the whole family.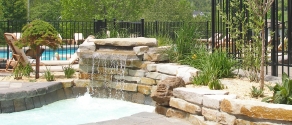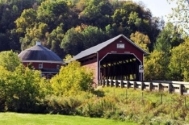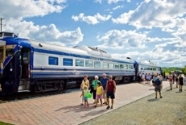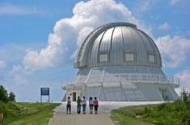 © Eastern Townships
And much more...
Province of Québec
The Province of Québec offers an immense array of tours and activities in outstanding sites and settings. Sports, outdoor recreation, culture, entertainment: there's something for everyone, whatever the season! Learn more on Québec Original website and watch the video Blind Love, the spectacular trip of a blind tourist in Québec.
Montréal
Montréal, 150 km from Sherbrooke, is considered the cultural capital of Canada, and is known for its superb cuisine, vibrant nightlife, festivals, sunny terraces, cultural diversity and that special joie de vivre that Montrealers' are famous for. Find out more on Montréal's tourism webpage and see the Montréal Official Tourism Guide.
Québec City
Québec City, 275 km from Montreal, is the Province of Québec capital and is one of the oldest European settlements in North America. Québec City, a UNESCO World Heritage Treasure, is surrounded by gorgeous landscapes. Historical, cultural and outdoor activities, exquisite food as well as international events await. Old Québec and nature splendours, just minutes from town, are sumptuous in every season! Learn more on the Québec City and Area website.
Ottawa City
Ottawa, 160 km from Montreal, is Canada's capital and is a dynamic showcase city of more than one million people. Located in Ontario at the Quebec border, it's a place where one can find impressive national sites and famous landmarks, including the Rideau Canal (a UNESCO World Heritage Site). It's a city steeped in culture, with world-class museums and galleries displaying stunning national collections and special exhibitions from Canada and around the world. Find out more on the Tourism Ottawa website.